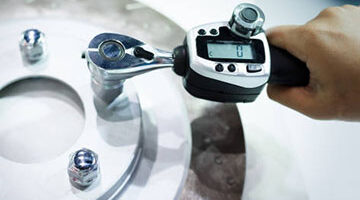 It is critical to calibrate torque tools on a regular basis to ensure their accuracy and reliability over time. Inaccurate torque measurements can lead to costly product defects or failures, as well as safety hazards. An over-tightened bolt, for example, can cause product damage or failure, whereas an under-tightened bolt can cause safety hazards or even accidents.
Calibration of torque tools on a regular basis also helps to extend their lifespan and reduce maintenance costs. When torque tools are calibrated on a regular basis, any potential issues can be identified and corrected early on, lowering the risk of more serious issues later on. Furthermore, regular calibration can help to prevent unnecessary tool wear and tear, reducing the need for repairs or replacement.
Gulf Coast Calibration has the capabilities to calibrate all of your torque needs in our environmentally controlled lab.
All calibrations performed include As Found and As Left Data and are traceable to NIST, The National Institute of Standard and Technology and are performed in accordance to documented and controlled procedures.
You can also be set up on our web based interface, CAMS, which gives you access to electronic copies of Calibration Certificates, current asset status, asset history and due date reports for your equipment.
TORQUE CALIBRATION INCLUDES:
Dial Torque Wrenches

Beam Type Torque Wrenches

Torque Multipliers

Torque Watches

Torque Analyzers

Torque Transducers

Rotary Torque Analyzers

Pneumatic Torque Guns

Electric Torque Guns

Torque Driver
OTHER EQUIPMENTS:
We offer various other services such as:
Gas Flowmeters
Moisture Analyzers
PH Meters
Rotameters
Gas Chromatograph Repairs
Gravitometers
Ultrasonic Meters
Oxygen Analyzers
Density Meters
Chart Recorders
Call us to discuss your calibration, test or repair needs at:
713.944.3139.