Gulf Coast Calibration offers PPE Rotation Management Program that ensure the safety of your employees. Our process is seamless and efficient to help manage your PPE properly while keeping you in compliance with all OSHA safety standards. 
Our procedure is depicted below: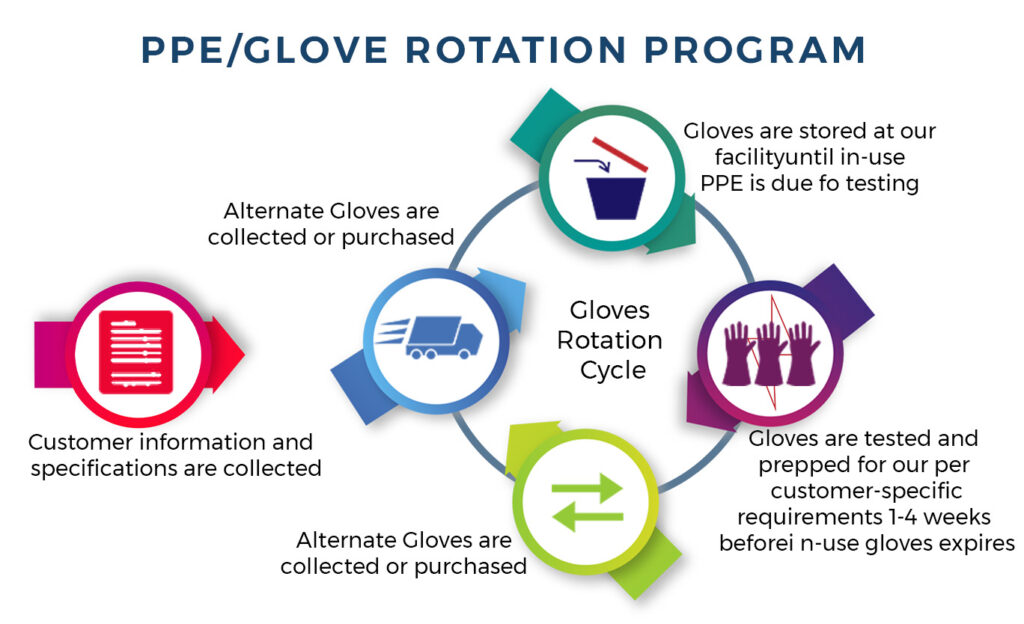 Save Time and Money
The PPE rotation program save time and money which enhances our clients' productivity
Skilled Staff
Our staff are skilled and trained in ensuring your gloves are properly tested and stored throughout the rotation process while keeping in mind all safety protocols.
100% Satisfaction Guarantee
We want you to be completely satisfied with our services. We will do whatever it takes to make you happy. No hassles, no problems.
Affordable Services
The first and most important reason that our services are competitively priced is because we choose to be affordable.