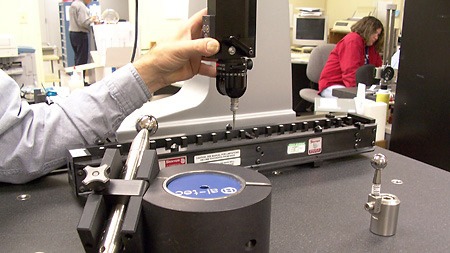 Gulf Coast Calibration offers CMM Dimensional Inspection and Materials Testing services. We keep up with the most elevated level of accuracy and quality. We provide Part Measurement Services at our climate controlled and monitored lab or onsite at your facility.
With labs brimming with equipment and highly trained technicians, exceptionally prepared experts we can tackle any measurement task. From 2D & 3D measurement to force, surface roughness, and more. No matter what the challenge is, we ensure you're getting the most accurate and precise results possible. Whether you need one part or hundreds inspected, we've got you covered.
Dimensional Inspection Solutions:
-First Article Inspection (FAI)
We will conduct a thorough, independent, and documented physical inspection to ensure that the prescribed production methods resulted in a fully conforming item as specified. We work with you to meet your requirements and timeline, whether this is a full or partial FAI.
-Production Part Approval Process (PPAP)
When it comes to reporting, we are at the forefront. We have a variety of reporting tools available to us, including the Production Part Approval Process (PPAPs). Our software includes a variety of reporting templates as well as the ability to create your own custom reports easily.
-Gage Repeatability & Reproducibility (Gage R&R)
Before variable or attribute checking fixtures can be used in production, they must be verified and certified. Annually, gauges and checking fixtures should be checked. We can certify your tooling in accordance with ISO/IEC 17025.
-Gage, and Tooling Assembly
You can be confident that our process is effective, informative, accurate, and efficient when it comes to verifying sub-assembly components/gauges, providing real-time shim pack adjustment measurements, or ensuring that your complex 3-dimensional forms are correctly located.
Dimensional Inspection; also referred to as:
• Dimensional Metrology
• Product Evaluation
• Inspection Services
• Parts Inspection
• Metrology Services
• Layout Inspection
• Validation
• CMM Inspection
• Contract Inspection
• Measuring Services
• Verification